Doch wo ist der Schnee vom vorigen Jahr?
»Doch wo ist der Schnee vom vorigen Jahr?« was my project for the 2014 edition of the great Sound Development City trip, that led a group of artists from various disciplines on an expedition from Riga to Helsinki. I wanted to react in an improvisatory manner to my findings during the trip - to certain locations, that proved to be interesting to me, or to individual sounds of the multi-layered sound-spheres of the two different cities, as well as the path linking these two centres, that directed me through Estonia and made me cross the Baltic Sea.
My aim was to subtly add new timbres to certain locations, that interweave with the sonic fabric of the cities. So subtle, that passers-by could very possibly overlook my installations. These hardly noticeable interventions were left like traces across my expedition track. I was attaching tiny chimes to tree branches, putting little bird houses in bird deprived areas, in order to enrich the urban ambience with chirping or tensioned rubberbands on metallic benches next to the seaside, so the wind could set them in motion, resulting in an eerie resonance. The scene was set using the simplest means and materials possible such as; bells, rubberband, tiny speakers or styrofoam half-spheres which served as overtone amplifiers for different triangles.
The title of the series »Doch wo ist der Schnee vom vorigen Jahr?« is derived from the German translation of the refrain of François Villons ballad »Ballade des dames du temps jadis«. Umberto Eco interpreted the line in his book »Auf dem Wege zu einem Neuen Mittelalter« with the thought, 'that from all former delightfulness everything that remains will be mere naked names'. When I was in search of a fitting title for my project I liked the delicate connection of these thoughts to my mostly ephemeral interventions. Once installed, I will never know what will happen to these audible traces. Will they be removed by the audience, or by nature itself?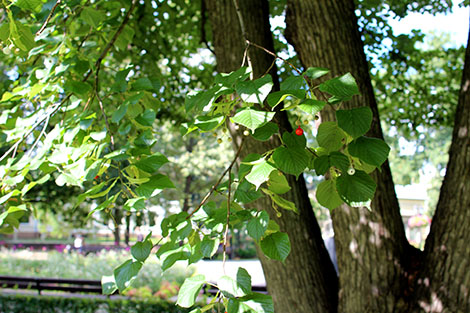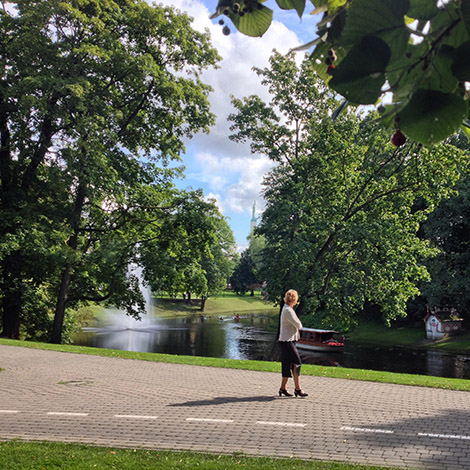 Glöckchenbaum #1. 50 bells, brass wire, linden tree. Riga, 2014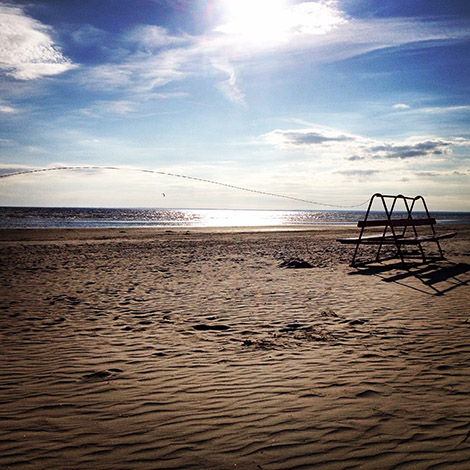 Rubberband (4 metre length), two red benches. Pärnu beach, 2014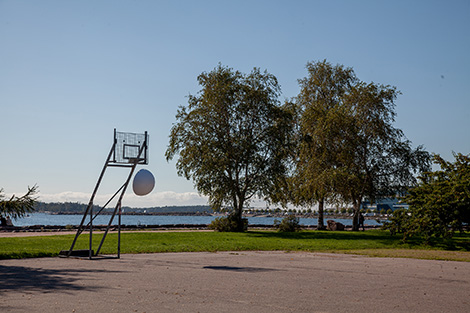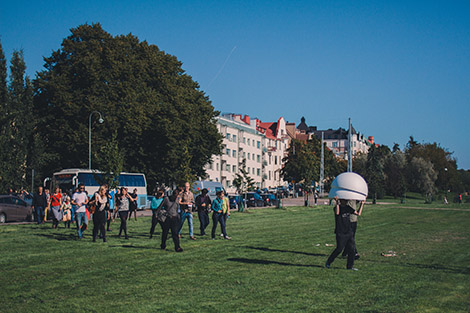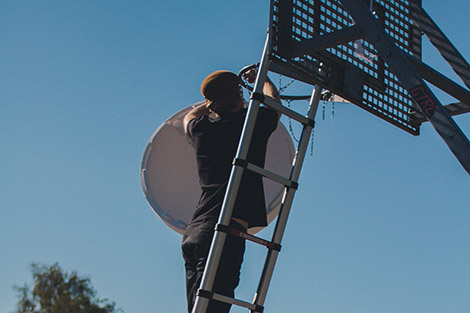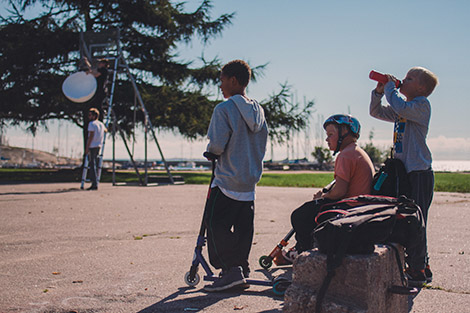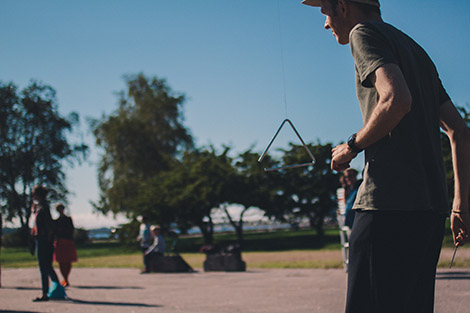 Halbmondsituation #5. styrofoam halfball, brass wire, triangle, basketball basket. Helsinki 2014
Birds for Helsinki. birdhouse, bird seed, building site. Helsinki 2014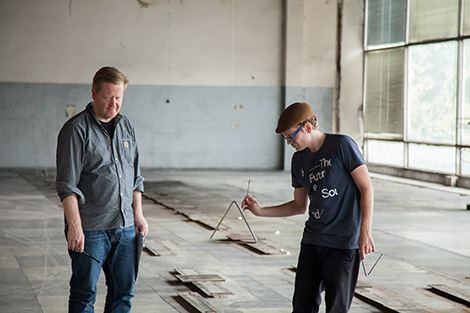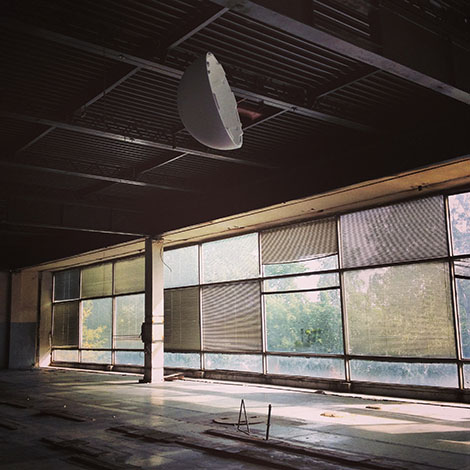 Halbmondsituation #3. styrofoam halfball, brass wire, triangle. Riga 2014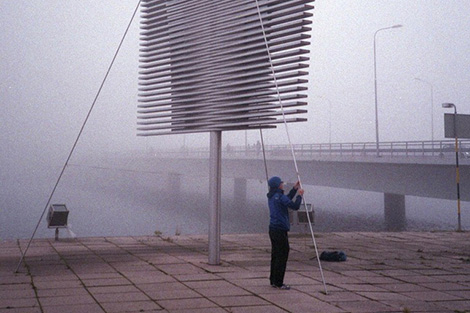 Rubberband (4 metre length), metal sculpture. /w John Grzinich, Helsinki, 2014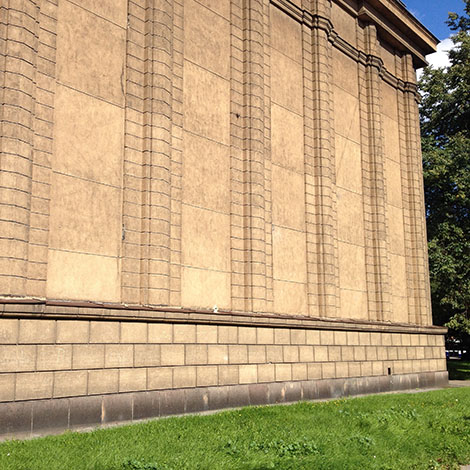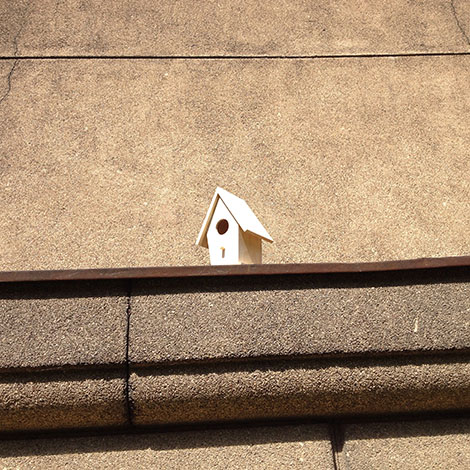 Birds(hit) for Stalin. birdhouse, bird seed, Riga 2014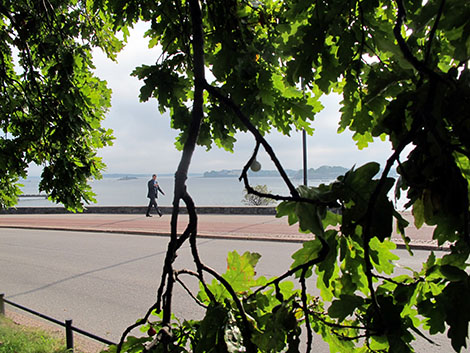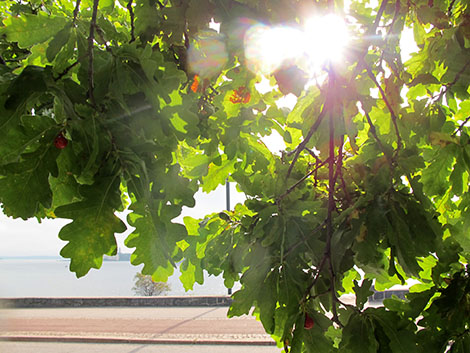 Glöckchenbaum #2. 50 bells, brass wire, tree. Helsinki, 2014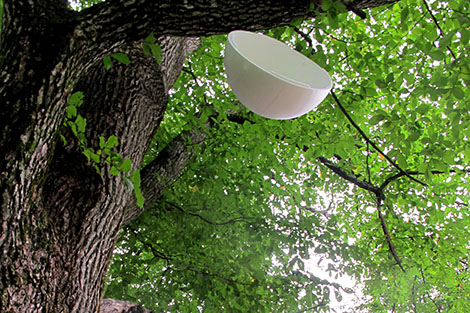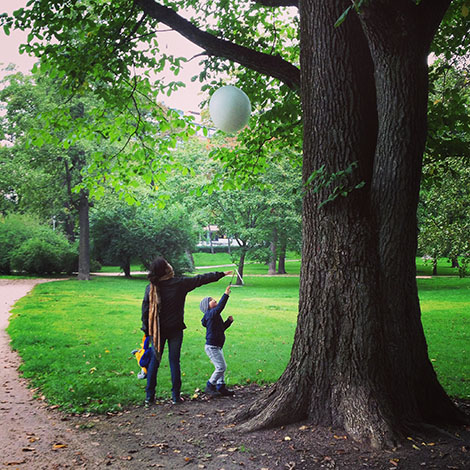 Halbmondsituation #5. styrofoam halfball, brass wire, triangle, tree. Helsinki 2014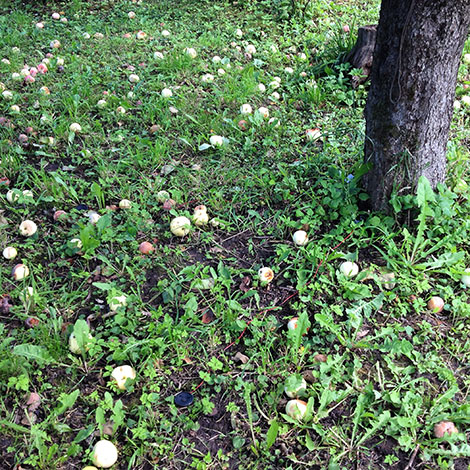 Silent Walk Intervention. mp3 players, mini speakers, tree. Riga 2014