1427 ü.M.
This summer i had the chance to be embedded in an alpine hut at the deserted Hüpflinger Alm, located 1427 metres above sea leval at Nationalpark Gesäuse for a while, thanks to the Nationalparks Austria Medienstipendium. During this time, two hours away from the next human, i tentatively approached the natural surroundings with my field recording gear and a video camera. I worked on a few minimalistic shots, always with an emphasis on sound - please use headphones or good speakers.

Hüpflinger Ants On Guitarstring
Thunderstorm at Hüpflinger Alm
Another outcome of my wonderful alpine sojourn was a a series of postcards adressed to musical friends containing »playing instructions«, all inspired by the birds inhabiting my surroundings. See »Krähen« for the ingenious flutist Norbert Trawöger and »Auerhahn« for my dear Ritornell partner Roman Gerold.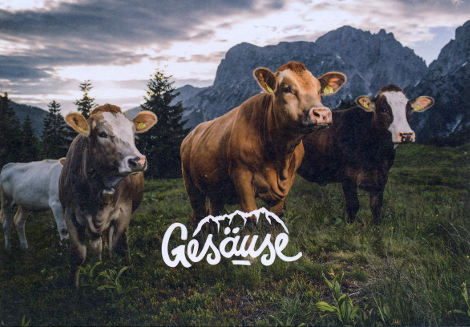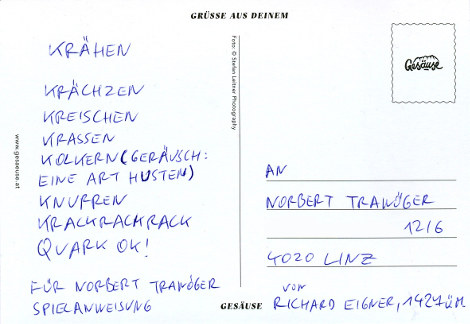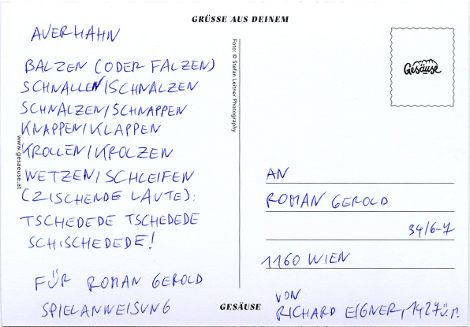 More impressions